A lot of people diss Oracles but in my opinion they are one of the greatest Magicians because they meet a medium with the warriors. They are physically strong! With a stick, they can attack well, and their magic can assist in how they attack.
ACTION ABILITIES: YIN-YANG MAGIC

Blind 100JP- Causes Darkness status.
Spell Absorb 200JP- Drain MP from target.
Life Drain 350JP- Drain HP from target.
Pray Faith 400JP- Causes Faith status.
Doubt Faith 400JP- Causes Innocent status.
Zombie 300JP- Causes Undead status.
Silence Song 170JP- Causes Silence status.
Blind Rage 400JP- Causes Berserk status.
Foxbird 200JP- Lowers target's Brave.
Confusion Song 400JP- Causes Confusion status.
Dispel Magic 700JP- Eliminates Positive status.
Paralyze 100JP- Causes Don't Act status.
Sleep 350JP- Causes Sleep status.
Petrify 580JP- Causes Petrify status.

REACTION ABILITIES:

Absorb used MP 250JP- Receive MP used to cast spell.

SUPPORT ABILITIES:

Defense UP 400JP- Lowers physical damage received.

MOVEMENT ABILITIES:

Any Weather 200JP- Move at same speed on rough terrain.
Move-MP UP 350JP- Restores MP as you move.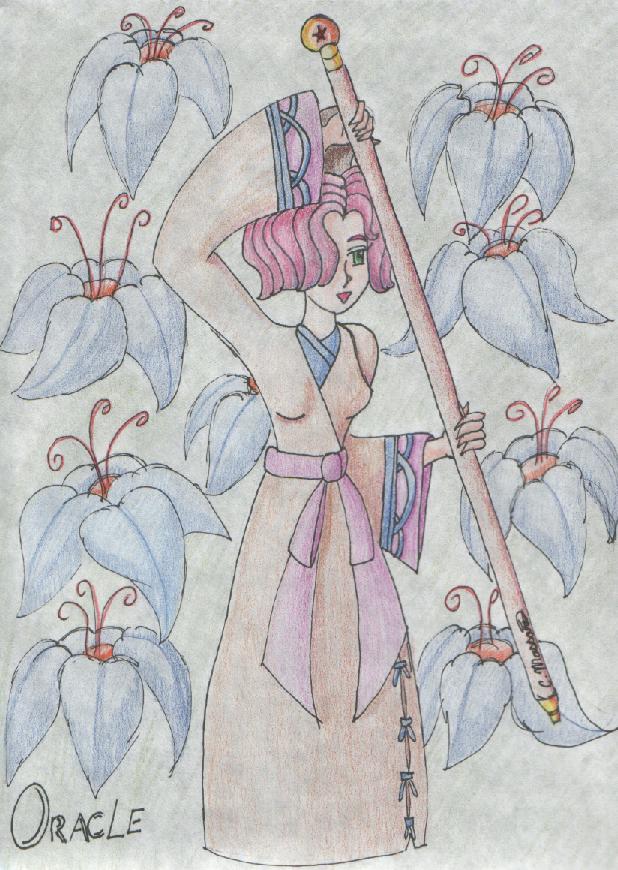 Thank You Katsie, who is a member of our own club. PLEASE click on her pic especially to see her gallery!



JP TO MASTER: 5850
Weapons: Staff, rod, stick, dictionary